"Moonlit" - Giclée Print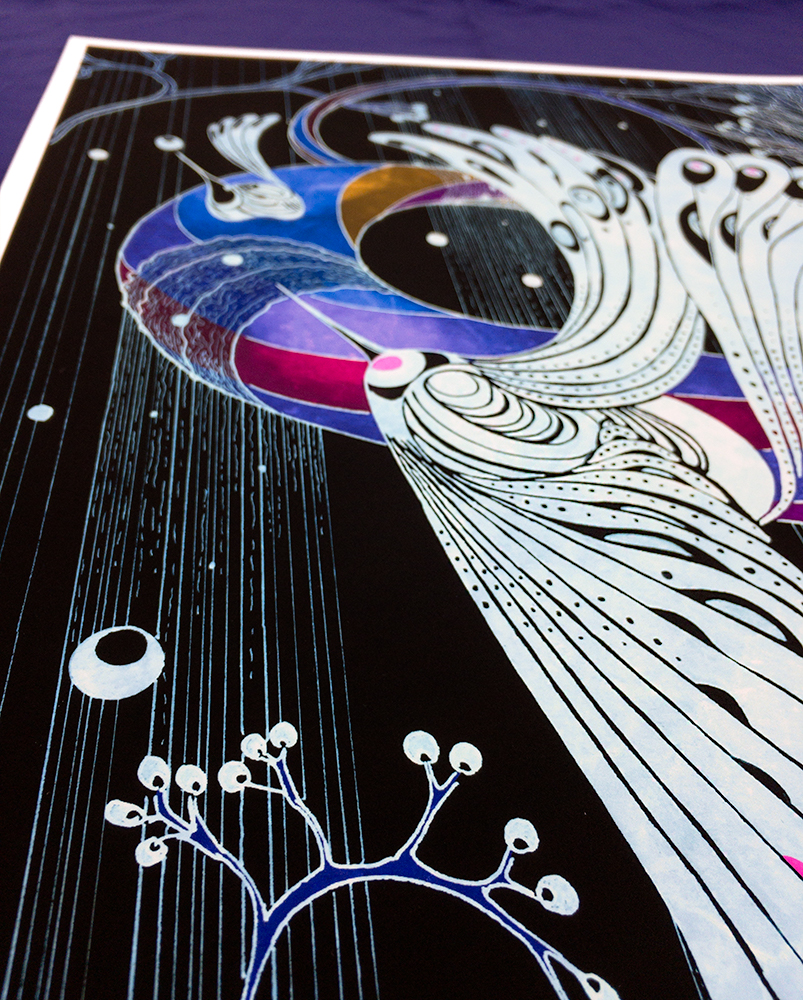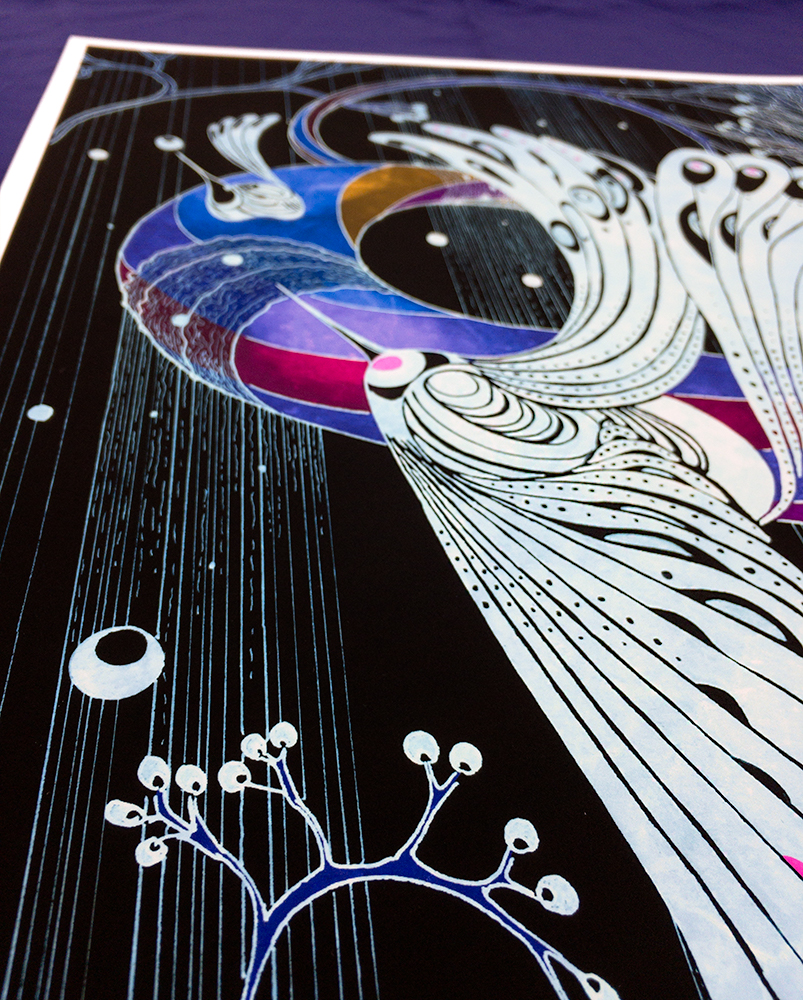 sale
"Moonlit" - Giclée Print
Originally inked with a dip-pen and brush and painted digitally.
Nostalgia filled treescape. I let intuition guide me through the entire piece. My largest concern was making sure each shape and line felt right, even if it didn't make logical sense.
Museum quality print with Ultrachrome HD archival pigment inks on acid-free Epson hotpress watercolor paper.
Each print is signed by the artist.
Prints are shipped USPS Priority. Large prints are rolled inside a mailing tube for safe transit.
Available Sizes:
8x10 - $35 USD
Paper: 8-inches by 10-inches (20.3-cm by 25.4-cm)
Artwork: 7.75-inches by 9.75-inches (19.7-cm by 24.8-cm)
12x16 - $50 USD
Paper: 12-inches by 16-inches (30.5-cm by 40.6-cm)
Artwork: 11.5-inches by 15.5-inches (29.2-cm by 39.4-cm)
-----------------------------------------------------
***NOTE: If you require INTERNATIONAL SHIPPING (shipping outside the USA) do not use this checkout process. Please contact shipping@riverhillsdesign.com so I can get you the best shipping method.
-----------------------------------------------------